I always look forward to the March Break with my kids. It is a time of no alarms, no deadlines, and no rushing to be anywhere. It is a nice break from the regular routine, providing some opportunity for time around home as well as doing some fun activities.
For me, the March Break should be just that, a break. Not a week of jam packed activities that are supposed to be 'fun' that leave everyone more tired than when we began. I like to balance out the week and do a couple of unique activities we wouldn't normally do with the rest of the week, more going with the flow and doing what we feel like.
Living in Calgary, there is no shortage of activities and places to go for kids. We have the zoo, the science center and a multitude of museums, which are all fantastic places to go, but I was on the hunt for places and activities that we could do for free. Because I also believe that March Break should not also leave you broke at the end of it.
I had to hunt a little bit, doing a little research and piece some things together but I finally compiled a list of 10 free march break activities in Calgary. And I have to say some of them are quite unique (and I did not know existed).
10 Free March Break Activities in Calgary
Chapters/ Indigo
Chapters and Indigo stores are offering free spring break activities for kids ages 3-12 years old. From March 21-25 each day has a different theme to explore such as Lego and Superheros. Call your local Chapters/ Indigo store early to reserve your spot as space is limited.
Inglewood Bird Sanctuary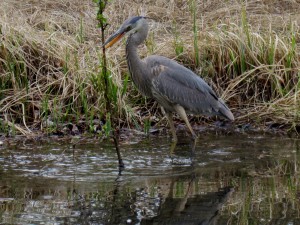 The Inglewood Bird Sanctuary and Nature Center is 36 hectares of nature trails and home to 270 species of birds. It is a beautiful place to take the kids, explore the trails, spot birds of all kinds, and visit the nature center; complete with interpretive exhibits and information about local wildlife. Open Tues-Fri from 10 am – 4 pm.
Devonian Gardens
The Devonian Gardens is a large indoor park and botanical garden located in the downtown core of Calgary. This 1 hectare area contains 550 species of tropical palm trees along meandering walkways, children's playground, water fountains, ponds teeming with fish and a "living wall." Enjoy a leisurely stroll through the gardens, or sit on one of the many benches while watching the children play at the park.
Geocaching
Geocaching is a unique way to explore the city. Grab your phone and download the app at geocaching.com and go on your own treasure hunt. Using GPS, find other people's caches hidden around the city. Bring a pocket of trinkets as when you find the cache you are to leave a token behind. Great places to try geocaching are 12 Mile Coulee, Noseworthy Park, and Fish Creek Park to name a few, but you may find some much closer to your home as well.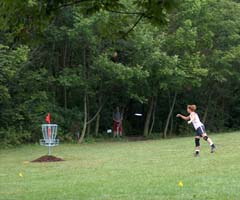 Disc Golf
Disc golf, also known as frisbee golf, is a flying disc game where the aim is to get the frisbee into the wire basket in as few throws as possible. An outdoor activity, disc golf courses are available in several City of Calgary Parks (click here for list of parks).
Calgary Parks
There are lots of beautiful parks here in our city, such as Bowness, South Glenmore, Edworthy and Prairie Winds. All offer their unique history and flora to enjoy. Pack a picnic, go exploring or just stop at one of the many playgrounds.
ROAR Playpark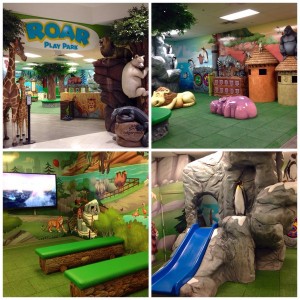 Located on the lower level of South Center mall, next to SportChek, is the ROAR Playpark. This free, unsupervised play space was created in partnership with the Calgary Zoo and has a zoo theme with lots of interactive components. There is a crawl-through tunnel, slide and climb-on creatures, iPad game stations, beautiful wall murals, and interactive educational sliding panels. This is a great spot to take the kids for imaginative play and a well deserved break for you, while you watch them unwind.
Learn about the history of the Chinese community in Calgary as well as tour the Chinese Artifacts Museum. Entrance to the cultural center is free but for the museum and special events there is a small fee.
Calgary Public Library
The Calgary Public Library is always a great place to go with the kids. Not only do they have a plethora of books that kids can spend hours with, they also offer various programs, activities as well as free play areas. The Fish Creek Library boasts a giant chess game, as well as an interactive play area for kids on the upper level.
+15 Art Circuit
The +15 Art Circuit, presented by the City of Calgary Public Art Program, introduces you to 14 interesting pieces from the Civic Art Collection. Easily accessible through the +15 system, this free, self-guided tour is primarily indoors with just a few quick trips outside. You can download the free pdf guide to complete the circuit including map and descriptions of the pieces. This Art Circuit is one of the activities I was most excited to discover and can't wait to do the tour. How unique!
I was very pleased with the number of free march break activities in Calgary. With a nice mix of indoor and outdoor, arts and active to choose from there certainly is something that everyone can enjoy. I can't wait to explore a couple of these this week! (though I would love to do them all, it's a break remember?) Which ones are you going to check out?