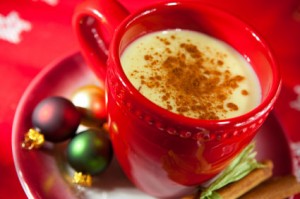 One of the many things I love about Christmas is the fun holiday drinks you can have. Things like hot apple cider, Christmas Jones, Angels Delight and my favorite Egg Nog. It is a rich creamy drink that you can have virgin style or add a dash of rum if you like. Either way it is delicious, especially if you sprinkle a little nutmeg or cinnamon on top.
Only available at Christmas, as soon as it came out in the stores I would buy it – sometimes as early as October – to enjoy and savour my first cup. Matthew also really likes egg nog and was asking me to buy some for him as soon as he saw it in the store. Unfortunately egg nog has the two things our family doesn't consume anymore, dairy and sugar; therefore I was in a bit of a quandary. Some things I could live without, I did not want egg nog to be one of them! So I went on a hunt for one that would meet our needs. There had to be one out there.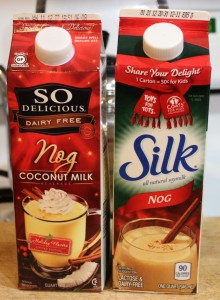 There are quite a few non-dairy options out there, Vita-soy makes a Holly Nog from soy milk, as does Earth Balance, Silk and So-Delicious (coconut milk) as well as nogs with almond milk. I even discovered a rice milk egg nog made by Rice Dream. But though these are all great dairy free options they are still sweetened with evaporated cane sugar, which we can't have; we needed one with a natural sweetener.
Since I couldn't find one in the stores,  I came home and hopped online to see what recipes I could find on the internet. (I love the internet it has opened up a whole new world for me and I often wonder how we ever got along without it). My preference was an egg nog made with almond milk so that is what I looked for; and I found 3 really good recipes that I have made and we all tried.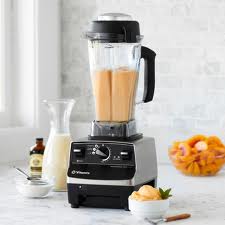 The first one I found on Incredible Smoothies, a website founded by Tracy Russell who eats a high raw vegan diet. She has all kinds of great smoothie recipes on her site. The recipe for egg nog, I really liked as it does not contain eggs, (which I was concerned about for the twins as egg nog usually contains raw eggs), and it was all made in the blender, sweetened with frozen bananas! It was fast, easy, simple and delicious!
The second recipe I found on Healthful Pursuit by Leanne Vogel, who shares recipes, travel, food and life experiences on her site. This recipe for egg nog contains egg yolks as well as coconut milk, but is cooked on the stove. At first I thought that this would not turn out so well as I thought "Warm egg nog? Really?" but it turned out to also be delicious! And the fact that it was cooked on the stove eliminated my concern about the twins having raw eggs, so they could have it too. It was also really good warm. Leanne says you can let it cool and enjoy it, but I found due to the coconut milk, it congealed in little chunks when it cooled, and though not bad you had small pieces of coconut milk in your egg nog. I have leftovers in the fridge that I will be heating up for sure when I enjoy it.
The last one I recently discovered this week, is completely vegan and is the new front runner for our favorite. Courtesy of SPUD (I love these guys but that's a whole other post), a local & organic grocery delivery service, this egg nog recipe is creamy, delicious and super easy – just add all the ingredients to your blend and mix. Check out their recipe here.
The kids enjoyed both recipes too. Matthew's favorite was the one from Incredible Smoothies, I really liked the one from Healthful Pursuit (I found it a little bit creamer and lighter) and the twins, well they liked both and didn't seem to favor one or the other (they are so easy to please those two 🙂
The only downside with the stove top recipe is you end up with leftover egg whites and unless you have something to use them for they end up going to waste.
Either way we now have 3 delicious, dairy free, sugar free egg nog options, which even John tasted and said is "Way better than the store bought stuff." And we can easily make them at home whenever we like, and as much as we like 🙂
So if you're looking for a non dairy egg nog that you can make yourself or simply wish to try something new, these recipes are great (and they also happen to be gluten free as well). Once you've tried them come back and comment letting us know what your favorite is, or if you've found another egg nog recipe that you like and are willing to share!
Have fun and enjoy that glass of egg nog!
Raw Vegan Egg Nog with Almond Milk
1 1/4 c. plain almond milk (you can make your own almond milk, it's super easy)
2 frozen bananas, peeled and sliced
1/4 tsp. nutmeg
1/4 tsp. cinnamon or 1 drop Cinnamon Bark essential oil
dash of clove or 1 toothpick dip* of Clove Bud essential oil
dash of sea salt
1 date (soaked for 10 minutes)
1/4 tsp. pure vanilla extract
Put all ingredients in a blender. Start on low speed and move up to high. Blend on high for 20-30 seconds until mixture is smooth. Serve with a sprinkle of cinnamon or nutmeg, if desired.
*a toothpick dip is used when you do not want a full drop of essential oil as it's too much for the recipe. Simply dip a clean unused toothpick into the essential oil bottle and then dip the toothpick with essential oil into your mixture and swirl it around.
4 egg yolks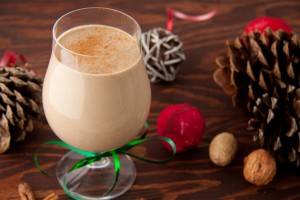 2 1/4 c. unsweetened almond milk
1-400 ml can of coconut milk
1/4 c. coconut palm sugar
2 tsp. pure vanilla extract
1 tsp. ground nutmeg
1 tsp. cinnamon or 1 drop Cinnamon Bark essential oil
pinch all spice
Separate the eggs and place the egg yolks in a bowl. Set aside.
Combine the remaining ingredients in a medium saucepan on medium heat bringing mixture to a simmer. Once simmering reduce heat to low.
Slowly add 1/4 c. of the hot liquid to the egg yolks in a bowl, whisking continuously. Continue adding liquid to the egg yolks until you've added 1 cup, then transfer new mixture to saucepan. Turn heat back up to medium and simmer for 4 minutes, whisking continuously.
Remove from heat and serve immediately or put into a mason jar and refrigerate.
Sprinkle with a pinch of cinnamon or nutmeg, if desired.
*note recipes have been reposted with permission of the original authors