I love learning about all the different opportunities and products out there and have found some great deals and resources. On this page I have put together a list of my recommendations of valuable products and services that I use and would highly recommend. With it all in one place makes it super easy!
Disclosure: This page contains affiliate links. All are products that I would highly recommend and have personally used/ experienced. I would never post anything here that I have not used myself.
Health & Wellness
Essential Oils are a great way to support you and your families health and wellness naturally. They can support you physically, emotionally and energetically to help improve your life. They are way more than nice smelling substances that you diffuse! Used singly or as blends they can be used in a number of ways in taking care of your own and family's health.
Spiritual Wellness/ Self Improvement
Awake Yourself Course – Shed limiting beliefs within the mind that prevent you form reaching your highest potential.
Awake Yourself is a 12-session course that guides you in specific essential oil application on acupuncture points on the body.
You will experience how to release negative attachments, build healthy boundaries with people, release and forgive those who have hurt you, igniting your soul on fire with passion for living, unlock your creativity and intuition, have complete confidence in your abilities, dramatically improve your communication, live in abundance, and understand how to flow with life.
Register Here
 and enter Promo Code cassie888.
Perfect Alignment Energy Clearings
Get Unstuck Now
How to Immediately Gain a Genuine Edge and Get Unstuck Now for Money. I know how hard it is to conquer the fear, procrastination and overwhelm that traps millions of dedicated, hard-working entrepreneurs just like you. I have been stuck myself in a cycle of just not getting ahead. Learn more
The Afformations System
The proven, step by step formula to attract more health, wealth and happiness without using willpower. If you've got 20 minutes a month, I guarantee a healthier, wealthier, happier you. Learn more
Blogging Tools & Courses
Holiday Season Quick Start Guide
This 23-page guide is chock-full of insight and ideas to get your traffic skyrocketing in Q4.
Some awesomeness we cover:
Which course lessons are the most important for Q4
NEW: Ideas for creating multiple pins per post.
The mind-blowing way to repurpose non-holiday content (it'll get those creative juices flowing!)
How to quickly create NEW holiday-related content (even if you don't blog about crafts, decor, or food)
"Power Tips" filled with actionable insight
A special section just for SHOP OWNERS
Best-in-class holiday season examples
Pinning Perfect is an online course that shows you how to drive traffic to your blog using Pinterest. Created by Melissa Cuthbertson of Blog Clarity and Anne Luther of My Life with Kids; they cover everything from how to create your perfect pin description and image to html hacks that maximize your pinning potential. Once you sign up you have lifetime access to the course and any updates to the course material as it occurs. I also love that this course is at your own pace – so you can get it in when it works for you.
Content Brew is an online course that helps you build a full content strategy to grow your online presence and traffic. It teaches you how to strategize, plan and create fresh content for your blog and all your social media. You'll never be struggling for content again! With lifetime access to the course you can always review modules and instantly receive course updates.
Always wondered how other bloggers are attracting brands? Media Smash Kit teaches you how to create a media kit that actually appeals to brands. It includes templates to get you started and step by step instructions on what you should and shouldn't include. Before I did this class creating a media kit seemed completely overwhelming! But Melissa makes is so easy you'll fly through and be pleased with your results at the end. Self paced and lifetime access make this another great feature of this course.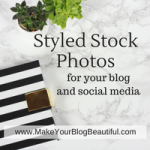 Cindy Koenig of Make Your Blog Beautiful creates beautiful stylized stock images for use on your blog. Each month she creates and adds a new set of images for members. She also offers a free image each month. This is a great place to get clean crisp images in moments without having to spend the time creating them yourself! Can we say easy? I like easy.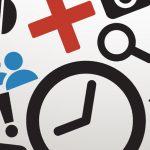 Blogging 101 was my first course when I got into blogging. Taught through Writer's Digest University this course really gives you the basics of getting started on your blog. With assignments to complete each week I really liked the instructor took a look at them and offered feedback. I find this course extremely helpful in getting started.
Money Saving
Trip Advisor
Ebates
$5 Meal Plans
Women's Apparrel
Naked Zebra

My Favorite Books
The Miracle Morning by Hal Elrod
The Secret Code of Success by Noah St. John
Thank and Grow Rich by Pam Grout
I Am Fabulous by Desiree Mangandog
I Am Worthy by Desiree Mangandog
I Am Magnetic by Desiree Mangandog