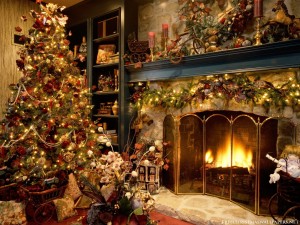 Usually at this time of year I start preparing for Christmas, decorating and transforming the house into that cozy little sanctuary that is filled with love and laughter, children screaming in delight, sharing meals and good conversation with friends and family.
It is also the time of year that we are bombarded with sweets and treats and many of us tend to overindulge (a little) because there are so many good things to choose from. I usually start baking about now too, getting the treats ready and putting them in the freezer ready to take out when I need them, when company arrives or if I'd like a little treat myself:)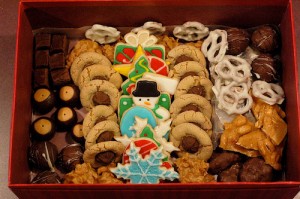 The challenge over the last year has been making some of my favorite recipes, which are full of sugar, and finding the appropriate sugar substitutions still getting the same taste and result. One of the absolute favorites in our house has been Chocolate Peanut Butter Cereal squares, which after a year of figuring out how to adjust it, I perfected the recipe. It was quite challenging as there were a lot of required ingredients that I had to find sugar free replacements for, such as cereal. The recipe calls for both cornflakes and rice crispies which are sweetened with added sugar. But more on that recipe next week when I post it. (Yes I am going to make you wait for that one)
Today I am going to share with you a delicious and very easy brownie recipe. It is a recipe from my Grandma that I used to make all the time, but hadn't yet figured out what the appropriate substitution for brown sugar was. I had tried date sugar, and though sweet enough does not melt, so does not work in a lot of recipes where you require the sugar to actually melt. My mother was the one who actually found and tried coconut sugar and said it was a great substitution for brown sugar.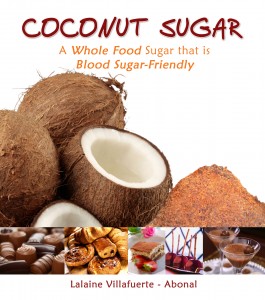 I had heard of coconut sugar but for whatever reason had not picked it up and tried it myself. In the summer when my parents took Matthew camping, my Mom was on a mission to adapt a good old camping recipe that we make on the coals of the fire, called a Cinnamon Apple. Delicious, it's a baked apple with raisins and cinnamon and the brown sugar creates this wonderful sweet syrupy delight. Mmmmm. Anyway, she had found the coconut sugar and tried it in the Cinnamon Apple and it turned out perfectly; because the coconut sugar was not only sweet enough, it melts just like brown sugar. In fact, when you look on the package of coconut sugar, it says right on the package that you can substitute it for brown sugar.
So I started using coconut sugar in more of my recipes and all the ones that I had been 'waiting on' a brown sugar substitute. My first trial was with the chocolate brownies. Not only did they turn out, I found them to be more delicious, lighter and fluffier than the original recipe. In fact they are so good that you don't really need to put icing on top of them, they are delicious all by themselves.
If you would like to put icing on them I am including an easy chocolate icing recipe that will do the trick. So make, enjoy, eat and freeze (so that you don't eat them all! though that does not always stop me as I Know they are in the freezer).
Chocolate Brownies
1 c. coconut sugar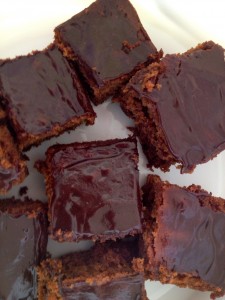 1/2 c. melted Earth Balance
1/2 c. flour
2 tbsp. cocoa
2 eggs, beaten
Mix dry ingredients. Add butter, then beaten eggs. Grease 9″ square pan, pour batter into pan and bake at 350 F for 30 minutes.
Chocolate Icing
1 cup cocoa powder
3/4 cup Earth Balance
1 tsp vanilla
1 cup 100% pure maple syrup
Process all ingredients in a food processor or blender until smooth and creamy.
Happy Baking!
Coming soon… Chocolate Peanut Butter Cereal Squares