What holiday would be complete without crafts made by the kids to decorate? And believe me there is no shortage of craft ideas out there for any holiday, especially Thanksgiving. Turkey crafts alone number in the 20's, with many variations that kids can do. From turkey handprints to pine cone turkeys there is something out there for every age and every possible craft supply you may have.
This is the first year that Luke and Chloe were old enough to do crafts so we tried a (surprise!) turkey craft. The Thanksgiving Handprint Craft is easy and fun, it also creates a bit of a momento if you decide to keep it; as you trace their hand and footprints to make it.
Our nanny, Elaine came up with the craft, which she found on the all kids network. It is an easy craft that can be done with all ages.
You will need brown, red, yellow, and orange construction paper, googley eyes, glue stick, scissors, pencil.
Trace your child's foot on the brown construction paper. Depending on your child's age you may need to assist or cut it out for them.
Trace your child's hand on the red, yellow and orange construction paper and cut out. Cut a small triangle out of the orange for the turkey's beak. Also cut little feet out of the orange.
Using glue stick, glue handprints to back of the foot. Glue eyes and beak on the front, with the little feet at the bottom. Use the wider part of the foot for the top of the turkey.
Another version of the handprint turkey is to have the kids write things that they are grateful for on each finger of their turkey, which I think is kind of unique and appropriate, considering the holiday. I also believe that it is important for us to teach our children to be grateful and this is a fun way to do it.
Garland of Leaves and Thankful Sunflower
I discovered 2 other versions of thankful crafts; the Garland of Leaves and Thankful Sunflower.
For the Garland of Leaves you will need red, yellow and orange construction paper, a black marker, mini clothespins and some string or yarn. Kids cut leaves out of the different colors of construction paper and then write things that they are grateful for on each leaf. They also invite guests who come for dinner on Thanksgiving to write what they are thankful for on a leaf. Hang all the leaves on the string using mini clothespins and hang up on the wall to decorate. Then you are surrounded by gratefulness at dinner.
The Thankful Sunflower is a similar concept except it is in the shape of a sunflower and kids write what they are grateful for on the petals of the flower.
Lacing Crafts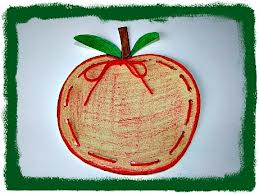 Lacing crafts are great for kids 2 years and up, as it helps them with their fine motor skills. All you need is card stock, a hole punch, yarn or ribbon, and a pencil. For Thanksgiving you can find templates for turkey drumsticks, cornucopia, pumpkins, or you can make your own.
Pumpkin Finger Paint
I always like to include at least one craft that includes painting as kids love it! Whether it be with brushes or fingers kids become very focused and attentive to their creations. This craft is very easy to do. You will need orange finger paint, card stock, green construction paper and yarn (if you wish to hang it).
Cut pumpkin out of cardstock and let the kids to paint it orange! Let them enjoy the paint squished between their fingers as they move and create. Let paint dry. Once it is dry cut out green stem out of construction paper, glue it on. Punch hole in top of stem and string through yarn to hang.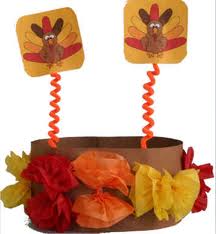 What a great way to make Thanksgiving dinner more festive for the kids with their own Thanksgiving Crown. A simple construction paper hat, you will need
brown, orange, yellow or red construction paper,
2 pipe cleaners
pencil
scissors
tape
printer
paper
tissue paper (orange, yellow and red — but you can use any combination of autumn colors you like)
brown thread
optional:  stickers, markers, glitter or gel pens to decorate
This craft is very well explained on the
dltk
website I found it on so simply click the link to take you there for instructions on how to complete it.
With any craft adult/ parent supervision is advised. Let the kids do as much of the craft themselves, but depending on their age may require more assistance with things like cutting. The important thing is to let the kids take their time and feel proud of what they made. It is a great learning for them as it develops their imaginations, creativity and motor skills.
Regardless of what crafts you choose this Thanksgiving, enjoy them and decorate your home with them, proudly displaying what your children can do. Count your many blessings this weekend as  you celebrate with family and friends enjoying the holiday and all the delectable delights that come with it. Happy Thanksgiving!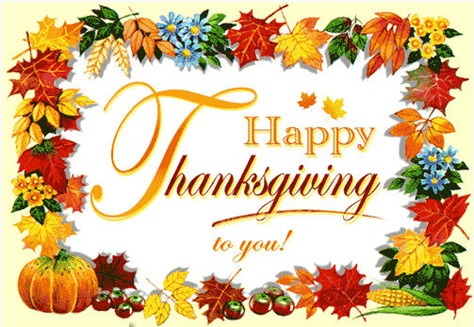 Tomorrow, guest blogger
Nina Manolson
talks about how to get your kids to eat healthy without the fight! Be sure to check out tomorrow's post.