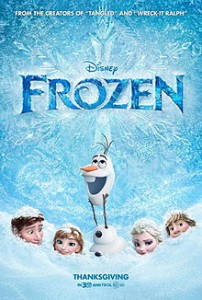 Grossing over 1.2 billion, Disney's Frozen filled the hearts of young and old alike when it hit theatres last year. Taking the world by storm, it created many Elsa and Anna fans, along with their friends Kristoff, Sven and the beloved snowman Olaf.
A cute, fun and loving movie about a young Elsa, born with powers that she cannot understand or control, and her sister Anna who helps her not only to understand her power but to harness the love between them that saves them all.
The wave of Frozen themed products (from dolls to backpacks) quickly followed the movie's success, littering the stores and soon residing in many children's homes. On Halloween, Elsa costumes were one of the most popular, with Elsa's everywhere (did everyone see the man with 5 daughters who all dressed up as Elsa's including him?), with Anna close behind. Frozen is literally melting hearts everywhere. Of course I have some of my own little Frozen fans in my house.
My oldest son after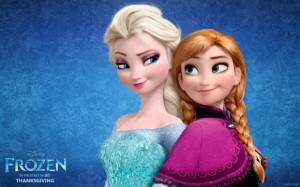 seeing the movie, printed out pictures of Elsa and plastered them all over his room. He also decided he was wearing only blue, and had to have gloves. The younger two just wanted to watch the movie over and over again, learning and singing all the songs, which at this point they only sing the same few lines over and over. I thought ok, this is it, that's not too bad. They didn't even ask to be any of the Frozen characters for Halloween. Phew! Made it. Until…we were at Superstore the other day checking out the toys in the toy section (you know where I am going with this).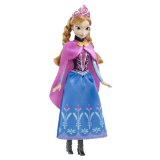 Chloe had been talking about wanting an Elsa and Anna Barbie doll for Christmas. I thought sure they might exist. Seriously, might exist? I should have known better. Not only do they exist, they come in regular, color changing, traditional outfit, dressy outfit (the ones they wore at the ball) and singing. They also have Kristoff, which so far I have only seen one style (I've always felt that Ken got gipped), but who knows perhaps there is another style out there.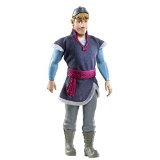 I have found Christmas is to be no exception in the Frozen merchandise, and feel they may have even amped it up, as there is a plethora of product out there for our buying pleasure. So far I have found, dolls in various styles from Barbie to toddler, books, puzzles, play-doh, styling heads, costumes, board games (from original game to themed Frozen Trouble), castles and even lip smacker. Lip smacker really? I guess if we buy it they'll make it. And I bet there are lots of things like pyjamas and such that I have not even discovered yet.
I joked with my mother the other day that it would be a 'very Frozen Christmas' but I don't think I was that far off the truth. Because of course I have already gone back to the store, sans kids and picked up not one, but all 3 Frozen dolls, and am on the lookout for a Frozen puzzle and perhaps a few other things. In fact, I discovered this morning that they are releasing on Tuesday (November 18), a Frozen Sing-Along DVD (and yes I am considering getting one, I know it's terrible, I have been hooked by all the hype and excitement. Cause really how cool is that? And I think we must have one).
A word of advice – I highly recommend shopping around and comparing prices for these products. The dolls at Superstore were $24.99 each, but when I hopped online to check them out at other stores I found them for half price at another store. Not only did I fly down to Target to get them, but I got an extra good deal as they were on buy 2 get one free! I ended up saving $45 in the end, which is enough for another gift or a good few months of Starbucks lattes. Honestly I was shocked how much of a difference in price there was between the stores, but it just goes to show that it pays to shop around!
So if you have a little (or big) Frozen fan this Christmas, there are lots of options out there to satisfy every age. Also shop early, this stuff is popular! It will it give you time to find the deals, and find the Frozen products you want without being stressed about it (as well as possibly not over spending -you know when you see that one last perfect gift)!