Being a Mom has many duties, demands and challenges, but it also brings us many benefits, rewards and love. My heart just melts when the kids are playing and all of a sudden I turn around and Luke is standing there, he looks at me and says "Mommy I want to give you a hug", he does and then he resumes playing.
Becoming a parent is job that we sign up for for life, once we are in we can't decide to quit and look for another, take a vacation or check out. We are there forever, no matter what. But no matter what, we as Moms (parents) need to take care of ourselves so that we can be the best we can for our families. If we are not happy then the family isn't happy.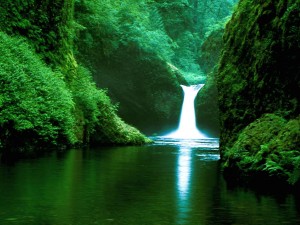 I agree sometimes it can be challenging to even find 5 minutes for ourselves, but I have found that with a little creativity, it is easy to do and those little 5 minute breaks, help make the day easy, happy and flowing.
It's easy to incorporate these into your day (and many of them you can do with the kids so not only do you take care of you, you can do it easily while also engaging the kids)
Breathe – yes we breathe all the time but how often do we stop and take a really deep breath, one that fills the lungs. Deep breathing does wonders for our body and brings us back to a relaxed state. Stop, breathe in for the count of 4 and then release for the count of 4, do this 3 times and you'll find yourself in a very peaceful state. Even better add a drop of energizing essential oil like peppermint or wild orange in your hands and cup them over your nose breathing in deeply. Doing this will instantly provide you with a natural pick me up.
Dance – moving our body is key to keeping things flowing. Dancing uses your entire body, put on your favorite music and dance away! You can easily do this with the kids but be warned they'll probably want another song when the first one is done 🙂
Go outside – fresh air does wonders for us. Whether you go for a quick walk, are gardening (getting your hands in the dirt), or you stand out in the backyard for 5 minutes, the fresh air is a great way to regenerate and de-stress. Take a deep breath while you're out there or do a grounding activity imagining you're a tree with large roots going deep into the ground (this one especially is fun to do with the kids as they love to imagine and be creative)
Chat with a friend -just expressing ourselves or touching base with another person can brighten our day. A listening ear always helps or just makes us feel better.
Smile -this is so simple but makes such a difference in how you feel. You use more energy when you frown, and if you smile the people around you will smile too. It's contagious!
Of course it is important to also schedule some longer periods of time for ourselves, without the kids, such as going for a massage, bubble bath, coffee, hike or date with a friend; as we need these too to keep our spirits happy, to regenerate and de-stress and be the best we can be for everyone.