Welcome! I am very excited to be joining the Ultimate Blog Party 2014 again this year! I think this is a great opportunity to get out there and connect with other bloggers while sharing the things that you love, including your own blog! Thank you to Janice and Susan of 5 Minutes for Mom for hosting this fabulous event.
If you are new to Momma on the Move I'd like to thank you for stopping by and for those of you who are returning welcome back. It is a pleasure to have you all here.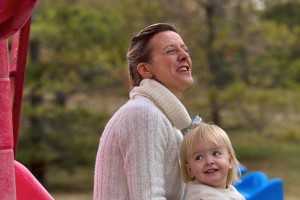 My name is Carmen and I have 3 beautiful children, 4 year old boy/ girl twins and an older son. I grew up on the East Coast and have a deep love for the ocean. I love the outdoors, travelling, exploring new places and to getting out there to enjoy and embrace life!
The kids keep me busy with the twins now in preschool and our decision to eat sugar and dairy free at our house. When not playing with or helping the kids, I am in the kitchen trying out or modifying recipes to meet our needs. I have even been dabbling in some gluten free recipes over the past year as well.
We made the decision to remove sugar, back when my Matthew, my oldest was in grade 2, due to behavorial and sleep challenges with him. It was amazing the difference it made! Shortly after we went dairy free as I discovered both myself and my daughter had an intolerance and the gluten well, when I discovered I was still feeling tired after eating a dairy free/ sugar free muffin, gluten was the only thing left!
I have always loved to write but started blogging because I felt that I could share more faster and reach a larger audience. I find that there are so many things to share and explore, as life is a story. Everywhere we go I am taking pictures and thinking about how I make this into an informative, yet interesting blog post for my readers. Everything from crafts and activities for kids, our adventures camping and in the outdoors, to the many sugar and dairy free recipes, I like to blog about it!
I also like to include tidbits about the importance of taking time for ourselves, gratitude and being ambassadors for our planet.
I like creating a community where we can share, interact and learn from each other. Plus it's stretched me in the world of technology as well!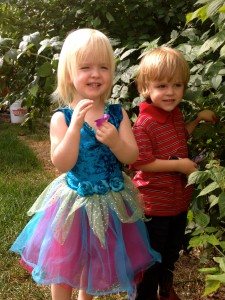 Now that you're here, sit down grab a cup of coffee and take a look around. Let me know what your favorite posts are, what you'd like to see more of. Leave a comment sharing with me who you are and where I can find you so we can connect and get to know each other. I'm looking forward to visiting everyone's sites and making new friends.
Here are some of my favorite posts:
Enjoy! See you at the party!
Let's stay connected! Here's where you can find me