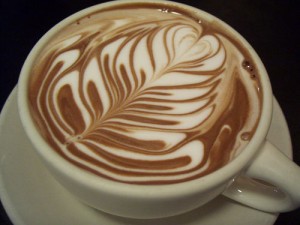 On Friday night I stepped out of my comfort zone and expanded my horizons. I had no kids, no date and it being Friday night I decided to take myself out. I went up to the local coffee shop here in Bridlewood, Cafe Crema. They have live open mic music on Fridays and I wanted to check it out.
So I dressed myself up, put on make up, did my hair and out the door I went. Why not dress up for me, why not take myself out? Why should I hole up and stay in when there is a whole world out there? I cannot meet new people and make new friends and maybe even dates, if I stay in all the time. Yes I could have put on my pyjamas, picked up a nice movie and curled up on the couch waiting for maybe something exciting to happen but why? Life doesn't happen to you while waiting on the couch, it passes you by, you miss it.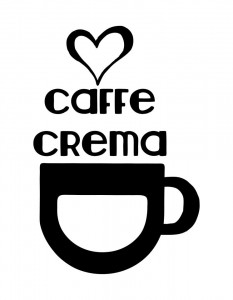 The crowd at Cafe Crema was ecclectic, a mix of young and old, well more actually like a lot of young and a few older couples. There were some very cute men there, sadly all with someone else 🙁 but I enjoyed looking at them. There was one fellow in particular, dark hair, gorgeous, way too young… There was even a couple there sitting on the side reading their books, while the musicians on stage sang their songs and played their tunes. I wondered how they could read while all this was going on but to each his own.
I grabbed my latte, sat down on the comfy couch and enjoyed the music. The first fellow was from Nova Scotia, where I grew up and it made me feel nostalgic for the east coast. The next fellow was young and missed a few verses in his songs but was entertaining to say the least (also nice to look at). The last couple, before I left, was a male and female pair who did mostly original songs, which were quite unique, melodic and even a bit out of tune, yet we were all still tapping our toes to the music.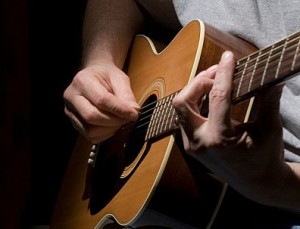 There were more musicians after that but by that time I decided to take myself home. That short time out inspired me to come home and write to share my experience and tell everyone how empowering it is! Yes I have gone out on my own before to a movie or stopped for coffee, but not like this. Not on a Friday night where everyone is on dates or out with friends. It felt really good not to be sitting at home waiting for someone to call, to just go out and enjoy myself and be with others in the world, even if it was just simply sharing a coffee and listening to some music.
Now I don't think that I would go out to the bar by myself as for some reason that does not seem like a good idea to me, but the coffee house was ok and it felt great! Besides like I said if I don't get out how will I meet people? And you never know, maybe one night some nice single man will come in and notice me and we'll strike up a conversation – you never know.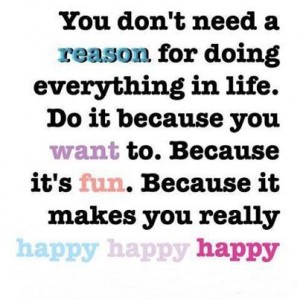 Being newly separated, it's good for me to get out. It is also very important for me to take care of myself and know what that means for me. It's ok to do things on my own, and we all need to, whether we are married or single. When we feed our spirits and expand our comfort zones, we grow, we learn and we become more attractive to others in general; because our eyes sparkle with excitement and fun, we're happy and content with ourselves. And then we come home and are inspired to do other things, whatever that may be. It left me with a great buzz! and it was not from the coffee 🙂