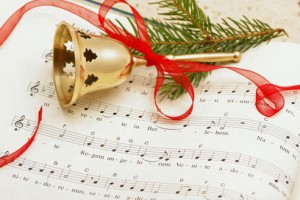 Happy December 1st! Ok it is the second but it is the official kick off of the holiday season!
I get very excited for December 1st as usually I work hard in November to get gifts bought, cards written and baking done so that the kids and I can enjoy all the festive holiday events that are in December. There seems to be a multitude of them from Christmas parties to community events around the city. We never seem to be able to hit them all, though we try!, but at best hit at least one new one (we're going to the Christmas train this year for the first time!) as well as attending some of our favorites; such as Zoolights and Once Upon a Christmas at Heritage Park.
We also have a little tradition at our house called December 1st gifts, which is something my Dad started years ago, which is just a small inexpensive gift that is given to enjoy the festivities a little more. Like a holiday coffee, festive candles, or a Santa hat.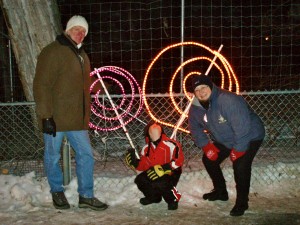 Also on December 1st we start a Christmas Carol Challenge at our house, which Matthew and I began 2 years ago. Starting December 1st we sing a different Christmas Carol each day until Christmas. The challenge is not sing the same song twice (and singing by a different artist same sone doesn't count – ha ha); so though easy at first eventually requires some thought.
It's fun though because we end up expanding our holiday song repetoire, looking up Christmas songs and learning the words. We even learn the words to some of the songs we think we know! Because as I am sure you can relate, there are some Christmas songs out there that are popular and well known but we only know the first verse.
So we print out the words for everybody and sing the song together and it's lots of fun. We pick the same time each day to do it. The past couple of years being when we walked to the bus for school, but since Matthew walks on his own to school now, we have decided to do it at dinnertime. The twins love it too as they love singing and learning lots of songs lately.
Each year I invite my readers to join us in the challenge to see how many different Christmas Carols we can find. It is also a great way to share and learn some new songs we may not know. Plus you'll have a blast doing it!
So I invite you to join the challenge with us this year and post each day on the Momma on the Move Facebook page what carol you sang that day. Hope to 'see' you there!
Happy Carolling!