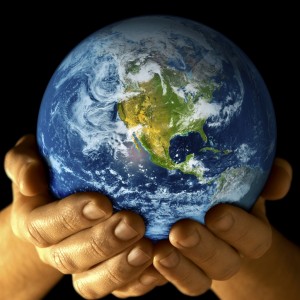 This Saturday, March 29, 2014 marks the 8th celebration of Earth Hour, a global event to turn out all non-essential lights from 8:30-9:30 pm local time.
First held in Australia in 2007, Earth Hour went global in 2008; and is a demonstration of how people can reduce their impact on the environment by turning out all non-essential lights for one hour. It is amazing how the power usage numbers drop during this one hour and the positive impact it has on our environment and entire planet. During this event, many famous landmarks such as the Sydney Harbour Bridge, Tokyo Tower, Eiffel Tower, Buckingham Palace, Times Square, Niagara Falls and more turn off their lights.

Sponsored by the World Wildlife Federation, Earth Hour can be a fun event that brings families, communities and the entire planet together for a common cause. There are many events and projects that are held locally that celebrate this event and promote the awareness of reducing our footprint on the planet. 2011 was the first Earth Hour to 'go beyond the hour' and encourage supporters to think about what else they can do to make a difference throughout the year. Some of these include, and are as simple as, turning the lights off when you leave a room, recycling and growing your own garden.
A great part of Earth Hour is getting the kids involved! As it is the younger generation that are the ambassadors for our planet; and need to be taught it's value and how to protect it. It is easy to get them involved with some of these fun activities you can do at home.
The first thing to do is explain to them what Earth Hour is and why it is significant. Depending on the age of the child will depend on the length of your explanation. Keep it simple in terms that they can relate to and understand. Then play with them during the hour of darkness. Not only will they have fun but you will too! Plus it creates some bonus family bonding.
Activities for Earth Hour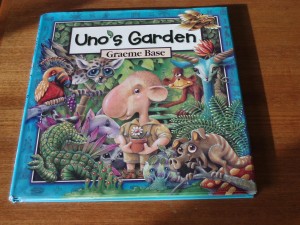 Read books about the Earth and the environment. Books like Uno's Garden by Graeme Base, The Lorax
by Dr. Seuss and The Very Hungry Caterpillar
by Eric Carle are all wonderful children's books with an environmental message. Choose an appropriate book and read by candlelight or flashlight.
Play board games. Gather the family together, set up a few candles and choose a favorite board game.
Make shadow puppets. Grab a flashlight and shine it against the wall. Have the kids create animals or figures using their hands and casting the shadow on the wall. Mum and Dad can participate as well. Have the kids create a dialogue or a short play about the environment.
Play hide and seek. Playing hide and seek in the dark is lots of fun. Set clear boundaries and guidelines for the game to ensure everyone feels safe and young children are not scared. If some children are afraid of being alone in the dark, play in pairs so that they feel safe during the game. Place candles safely around the house to provide some light or give each person his own flashlight. Establish where home base is so that anyone who feels he would no longer like to hide knows where to go.
Stargazing. This is the best time to go out and look at the stars! With all non essential lights out, there will not be all the extra light interfering with what can be seen in the  night sky.  The kids will be able to see more from their backyard than they could before! Everyone will be able to see quite a bit with the naked eye, but if you have a pair of binoculars or a telescope the kids will enjoy using these to see even more. This could start a dialogue with the kids as to why they can see more during this hour and what light pollution is.
What activities will you do with the kids this Earth Hour? Add to our list by commenting below and share with others your ideas.