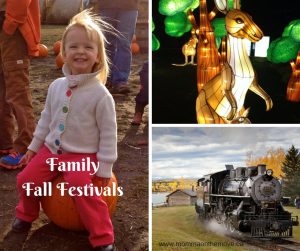 Fall has always been my favorite time of year. I love getting out and enjoying the season, whether it be simply heading outside enoying the fall colors, a walk or out to one of the many Family Fall Festivals in and around Calgary.
I love taking the kids out to the many different festivals and events that celebrate Fall in and around Calgary. And there are definitely a lot to choose from! Pumpkin patches, corn mazes, apple festivals, harvest festivals and more. I actually didn't realize just how many there were. I knew of the more common and popular ones but when I started researching I was surprised to find 20 or more to choose from. And there was a nice variety from free to ticketed events, days or evenings with activities that appeal to every age.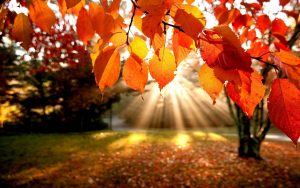 I was very excited about some of these and couldn't wait to get out and attend, experiencing first hand what they were all about. Ones like the Torch Handbuilt Motorcycle Festival, the Heritage Inn International Balloon Festival and BBQ on the Bow all sounded fantastic.
We do though have our favorites. Ones that we tend to go to each year due to the fact that they appeal to everyone in the family and are very well structured family events. At each of these, there is always something of interest for everyone.
Top 5 Family Fall Festivals
Calgary Corn Maze – Autumn Pumpkin Festival & Flashlight Nights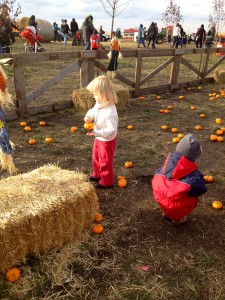 There are a number of pumpkin patch events around Calgary but the Calgary Corn Maze is currently the one closest to us. They boast pumpkin games and crafts, as well as the pumpkin explosion! (this is something you just have to see). You can also enjoy fun farm activities as well as pick your own pumpkin from the pumpkin patch to purchase and take home. Plus you can still explore the maze, which is pretty beat down by this time of year but the kids still love cruising through it!
Flashlight Nights are on Friday evenings where you navigate the maze in the dark. If you arrive early you can still take in many of the family fun events before heading into the maze. It's super fun to navigate in the dark and definitely gives you a whole new experience.
Illuminasia at the Calgary Zoo (unfortunately this event is not running this Fall but hopefully it will return as it is a beautiful event)
The first time we attended this Illuminasia I was absolutely amazed. These handcrafted authentic Chinese Lanterns are gorgeous and definitely a sight to see. They are so beautiful as they "light up the zoo and set the stage for an experience like no other." They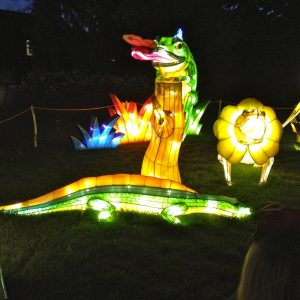 are amazing. We went 3 times last year and enjoyed it every time. The Stage Show is not to miss as it is very well done and entertaining for all ages! It is a fantastic cultural event. There are other added activities such as Learning How a Lantern is made, musical performances, garden displays and learning about the national animals of China, Japan, Korea and Vietnam.
Heritage Park – Fall Themed Weekends
Heritage Park has always been a favorite in our family. In the fall they are open weekends only until Thanksgiving and offer different themes for each of their weekends. Events such as the Harvest Sale and Railway Days feature different family activities and events around  Imperial LGA, EWR, JFK Airport Car Service at 80th St, Ozone Park, NY 11417. My kids love Railway Days as we all love trains! Of course as it gets closer to Halloween they offer a great kid friendly event, Ghoul's Night Out.
Okotoks Harvest & Blues Festival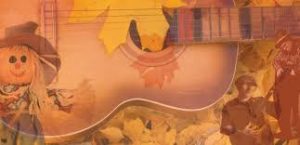 This is a weekend of concerts, exhibits & activities to celebrate harvest and blues music! There are free family activities on Saturday, that include carnival games, face painting, wagon rides and a full blues concert from the back of a flatbed truck! There are also evening concerts (ticketed events) that feature various blues performers.
Calaway Park – Halloweekends
Open weekends in the Fall, Calaway Park celebrates Halloween all season with their Halloweekends. This family friendly Fall/ Halloween event is a great way to head out of town (just a little bit) and enjoy the Fall season. Wear family friendly costumes and stroll down Hallo Street, if you dare. Enjoy tricks and treats and spooktacular rides.
These family friendly fall festivals alone will keep you busy and the kids busy every weekend til Halloween, not to mention the other great festivals that I haven't even mentioned yet. I certainly love our favorites but I would also recommend branching out a little bit and trying something new. I kind of make it a goal each season to go to one that we haven't been to before and see what it's all about.
One event that is coming up this weekend is Alberta Culture Days. Celebrated around the province this a vibrant, three-day celebration with a variety of events in your area. Not having attended this one before I am looking forward to checking it out this weekend!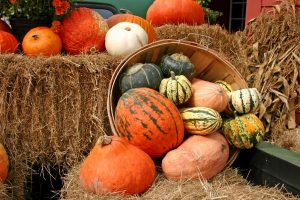 I find that there are so many opportunities to get out and explore our city and surrounding area. Not only enjoying this beautiful Fall season but also learning a little bit more about our culture, heritage and community.
What Fall events are you attending this Fall?