Thanksgiving is one of my favorite holidays. I am not sure if it is because the meal contains so many foods that I love, such as turkey, stuffing and gravy, or my favorite pumpkin pie! (Actually I love anything pumpkin – pumpkin muffins, pumpkin spice lattes)! Or if it is because of the warm, comforting feeling that surrounds the holiday. The fall season, that makes me think of burning candles and cozying up by the fire.
Either way I thoroughly enjoy it, and it is something that I look forward to. Last year, when we went sugar free at our house, I was a bit concerned, in fact I was very concerned about how to make my pumpkin pie. This was not something that I wanted to give up. Was it possible to find or create a recipe that would be just as good? I hoped there was, so I started looking and within a short time discovered a recipe that met my requirements and was just as easy to make. I found the recipe at Honey Bunny, the same company that makes the Bodacious Tomato Ketchup and BBQ sauce that we now buy. The Honey Bunny recipe called for evaporated milk and since we are also a dairy free household made a simple adjustment and used coconut milk instead. It turned out beautifully! and was just as delicious if not more, than what we were used to. In fact I think we all had 2 pieces!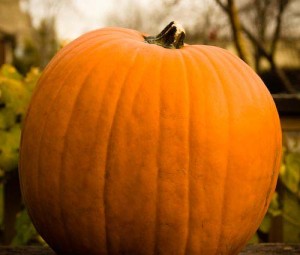 The other thing that I adjusted last year was our cranberry sauce, as store bought brands contain a lot of sugar. I have never been a fan of cranberry sauce, but others in the family enjoy it. So I decided to make my own. I got the original recipe off the bag of Ocean Spray® cranberries and simply substituted agave nectar for the sugar. Again I had great success! and even I enjoyed some cranberry sauce last year.
I find that the highest amounts of sugar that we consume are around the holidays, and Thanksgiving marks the beginning of a lot of feasting and delectable delights. I know many people who feel like they have overindulged during the holidays and put themselves on a strict diet after Christmas. But if we had treats that were good for us and did not contain the sugar than we could enjoy the holiday feasting and not feel guilty or like we have overdone it. Eating healthy and well can be done, regardless of what is going on.
There are many alternatives out there and ways to still enjoy the foods you love without the sugar or worry. You will also feel so much better and so will your family! Perhaps this Thanksgiving is a great time to start. Try these recipes below and add them to your dinner feast. You'll be amazed how good they are and if you don't tell anyone else at the table, I bet they won't even notice.
Honey Pumpkin Pie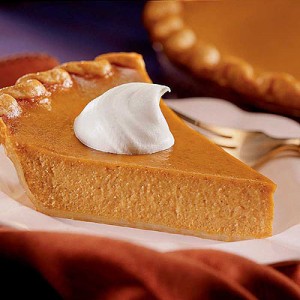 1-398 ml can pumpkin puree
2 eggs
1/2 cup honey
1/2 teaspoon salt
1 teaspoon cinnamon
1 teaspoon ginger
1/2 teaspoon cloves
1-398 ml can coconut milk
Preheat oven to 425°F.
Combine all ingredients together. Pour into 9 inch pie crust.
Bake at 425 F for 15 minutes, then reduce heat to 350 F and cook for 35 minutes. Test with cake tester, if it comes out clean pie is done, and centre will move only slightly when gently shaken.
Cranberry Sauce
1 -12 oz. pack fresh or frozen cranberries, rinsed and drained
2/3 cup agave nectar
1/2 cup water
If you prefer your cranberries to be crushed within your sauce, crush in a bowl or puree in blender. Combine water and agave nectar in a medium saucepan. Bring to boil; add cranberries, return to boil. Reduce heat and boil gently for 10 minutes, stirring occasionally. Cover and cool completely at room temperature. Refrigerate until serving time.
Makes 2 1/4 cups
Don't forget, guest blogger Nina Manolson this week with more great tips and tricks on eating healthy!