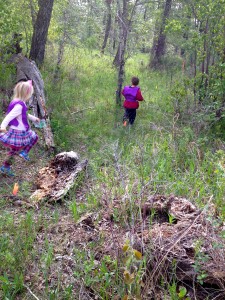 My son completes his last lap around the designated loop in Fish Creek, completing 10 laps easily without losing breath or stamina. Nine weeks ago he could barely do 3 without being short of breath and collapsing on the ground. Endurance, which he has definitely built up over the past 10 weeks, is only one of 4 components in the Sogo Adventure Running Program for Youth.
A little tentative when we began, my son was unsure if he even wanted to participate in this program. "It's running Mum, that's boring." But I suggested we go and check it out as there was more than that, not committing him one way or the other so he agreed.
After the first night watching the other kids zoom through the forest, jumping over obstacles and balancing clothes pegs, he was in and couldn't wait to get started.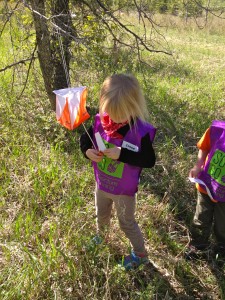 Sogo Adventure Running is an outdoor running program for youth ages 3-18, that runs each Spring and Fall, offering 4 levels of skill and age based programming. It is based on the Canadian Sport of Life Long Term Athlete Development model and is a great way to get kids out there and active!
It has four components, endurance, speed/power, strength/agility and navigation, 2 of which are done each week on a rotating basis. I was so impressed the first night with the obstacle course the kids did I wanted them to set up an adult program for me!
I loved the fact that my son was getting outside each week on a regular basis, rain or shine, and playing in the outdoors (as he spends far too much time on electronics). He was active, with his peers and really challenging himself. I also loved that we got to enjoy and explore different natural areas in Calgary, as the locations rotated every few weeks.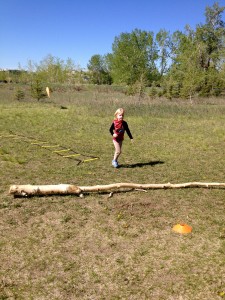 He looked so vibrant and alive after each class. We would often leave in a rush to get there; he would say he was tired and didn't want to go, but once we got there he got right into it, literally glowing and happy afterwards.
I was also pleased to be part of Sogo Squirts (3-5 year olds) pilot program last spring with my younger son and daughter, as I am a strong believer that when you introduce things to kids at a young agethat it sticks with them. An active foundation is so important for children. This program had the same components but was set up through games and activities for their age. Both my younger children loved looking for the orange and white flags and punching their cards on their navigation course.
This unique program is part of the Foothills Wanderers Orienteering Club and with registration allows youth to participate in their Family Fun nights on Wednesdays, where kids get to put their skills to work!
I was so pleased that this low cost, active program (all you need is a pair of running shoes) was available to all my children and I look forward to participating again! It is an experience like no other!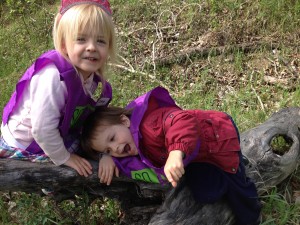 For more information on Sogo and registration go to their website sogoadventurerunning.com