Yesterday I took my kids on a sound hunt. I picked them up from school and we went straight to Fish Creek Park (a provincial park very close to our house) to play and explore. When I announced what we were doing Luke and Chloe were sooo excited. Luke even said so! He said "I don't know what a sound hunt is but I am so excited to do it." How wonderful! It made my heart swell how willing and open he was to the whole thing. A sound hunt, sounded exciting, it must be good.
Exploring nature through sound allows children to learn and recognize things they may not have noticed before. By engaging and focusing on sounds it allows children to connect what they hear with what they see. It also enables them to identify the many different sounds of nature. How the wind through the grass can sound slightly different than the wind through the trees. It begins to help them identify not only bird sounds, but that there are different kinds of birds. And once they hear and identify the different bird songs, their innate curiousity leads them to learning visually what the different kinds of birds look like.
As soon as we stepped out of the car Luke and Chloe were already telling me what they heard and named at least 3 things before we formally got started. They really were raring to go!
How to Set Up a Sound Hunt
What you will need:
notebook or paper
markers/ pencils
listening ears
a sense of adventure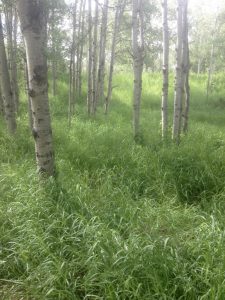 I had brought along notebooks and markers to help record what we heard in the forest. I told them that we would be going for a walk through the park and listening for all the different sounds. We were to walk along quietly and when they heard something they were to stop, pause and then share what they heard. They set forth with their listening ears on and wonder in their eyes.
Shortly down the path, Luke stopped and said he heard wind, Chloe birds, an airplane. I said I heard our footsteps along the path. Cause although that was not a sound specific to nature it was one we were hearing in nature, and later could talk about the differences between the natural sounds and the sounds we made in nature and how they could be good or bad (a discussion about noise pollution).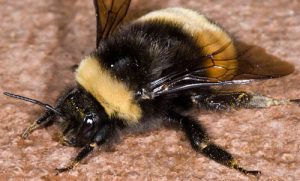 They did very well. We'd walk for a bit in silence, they announce some things they heard, chat for a bit about it, then we'd continue along in silence. The listening quickly lead to the visual connection and more discoveries and exploration. Our natural response when we hear something is to turn towards the sound and look. First we heard the squirrel and then turned to see him scampering by. We heard a bee buzz by, then spotted him digging around on the ground. We were able to watch him for a bit, which was quite fascinating and wondered what he was looking for. He was madly using his feet to search for something. After a bit, he flew off but not too far and we were able to watch him land and dig again. Also noticing that as he flew low to the ground searching for the 'right spot' to dig that he actually created enough air movement to move the pine needles on the ground without touching them. It was super cool!
We discovered and learned about woodpeckers and how they peck for insects in trees, examining the holes they left behind. We found chickadees after we heard their call and Luke even imitated their call. We even heard the noisy crow cawing over and over but actually didn't see him.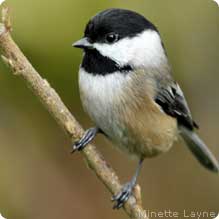 At one point, we did stop along the path and I asked Luke and Chloe if they could tell the difference between the wind through the leaves and the wind through the grass, as there was a slight difference. At first they couldn't but as I pointed out the subtle yet distinct differences they were able to identify them as well.
We heard many sounds. Gophers squeaking (they thought it was neat they squeaked), squirrels chirping, bees buzzing, wind, different kinds of birds (at least 3) and more. One of our favorite sounds was the creek gurgling by and Luke and Chloe were specifically on the hunt for this sound. They knew it was here from being to the park before and kept saying "Where is it?" not resting until they heard and found the creek.
When we did find it, after wading in and playing a bit, we sat by the creek and took out the notebooks. They each spent a few minutes writing or drawing the different sounds they heard in their books. Recording what they had heard and starring their favorites. Taking these extra few minutes to have the kids record what they have heard helps solidfy it and increases retention. It also gave us another opportunity to sit one more time and listen. Seeing if there were any new sounds that they had not yet heard on our sound hunt so far.
We spent over an hour in the park playing, listening and learning. And when we returned to the house it was amazing how calm, grounded and happy they were. Chloe stayed outside and blew bubbles, while Luke came in and relaxed doing a guided children's mediation. The whole experience was amazing! and we definitely reaped the benefits of our outing.
The other neat thing is is that after our adventure, I have heard Luke talking about and sharing it with others. Telling them how much he enjoyed it and what he learned.
Exploring with kids through nature is such a rich and exciting experience. By having them focus on identifying sounds not only heightens their sense of awareness but quickly leads them to connecting visually, engaging their other senses and deepening their exploration.
Like to do more with sound outside? Check out this idea on Making Outdoor Sounds