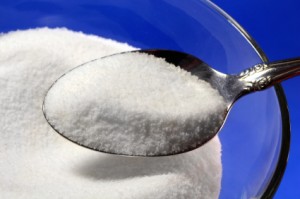 There have been an increasing number of articles recently on sugar; the astounding amounts we consume to the effects it has our body. From National Geographic to MacLean's magazine they produce astounding stats about sugar. As a result this has spring boarded various responses from the public either agreeing with these articles or disputing them.
Recently I read a blog post on todaysparent.com that stated that 'fear mongering' does not teach our children how to eat healthy and that labeling sugar bad or good was not a good thing. I agree with this blogger in part but I also disagree with her as well.
It is important to distinguish between the different types of sugar. Sugar in natural forms, such as fruit and honey, are good for us and we do need it to assist our body's functions (as Jen Pinarski states). It is the refined sugars, the ones that are processed from their original forms and remove things such as fiber or other beneficial ingredients that are the concern. Things like white sugar, molasses and corn syrups to name a few.
It is also the amount of these sugars that we are consuming in our daily lives, as 80% of our foods do have some form of processed sugar added to it. This is what creates the astounding amounts that we consume on a daily basis. Yes some of it is choice and yes many people can read labels but many people don't. They assume that because it is tomato sauce it is good for them and there is no problem, but many brands add processed sugar.
I agree that we need to educate our children about the pros and cons of sugar, and teach them the differences between natural and processed sugars. But how does a kid get that processed sugars are addictive, suppress our immune systems, and create mood swings? They don't. We have been sugar free in our home for almost 3 years now and I still struggle with my oldest son understanding why we do this. There are days he's cool with it and there are days that he's not; and in our case he is one of these people who is highly affected by sugar and it wreaks havoc on our lives when he consumes it). I am trying to teach him that he is a leader for others and that he is sick less or for not as long (to name a few benefits). It's over his head, he doesn't care. He wants the coffee crisp that the kid beside him is having, because its prepackaged and 'everyone else' has one. Never mind that I can offer him an alternative that is pretty much the same but made with whole ingredients and natural sweeteners.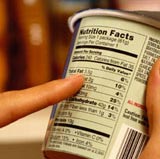 It is the parents/ adults we need to educate first, teach them how to make healthy choices for their families and how to teach their children to do so as well. I have always felt the best way to teach children is to model, they are so impressionable and often do and say what they've seen rather than what we have said. Not that saying informing to is not effective, we need to do that as well, but our actions truly speak the loudest. So parents need to read labels, switch out soft drinks for healthier choices, etc. and do it happily. The kids will start to do it as well. My son often will pick up something and read a label before he asks for it, he knows what to look for and the twins do as well, though they cannot read yet, they are doing the action and know why 🙂
It's the titles of these articles that are the problem. Though they catch people's attention and are quite factual, the titles such as "death", "anti-sugar", "fear mongering" are the things that turn me off and send me looking for another source. But no matter how it is titled, the bottom line is processed sugars are bad, there's no two buts about it. If it was invented today it would not be approved for consumption. It is an addictive substance that has many negative effects on our body. This does not take the joy out of eating but allows us the opportunity to get creative and find sweet healthy alternatives (with natural sweeteners). I can make quite the variety of treats that taste yummy and one would not know the difference if it was sweetened with processed or natural sugar.
It also provides us all with the opportunity to learn more about our foods and where they come from, how they affect our bodies. I believe the government and schools have to start somewhere and I fully support them removing pop and candy machines from their buildings. Perhaps their message is a bit skewed in how they're communicating it, but they can work on that. The next step is to offer healthy choices in lieu of, as well as teaching children why a is better than b.