Well it's finally happened. My oldest son, now 11, has finally hit the stage where toys and 'affordable' gifts are no longer the gift of choice for Christmas. Gone are the days when he was happy with the Playmobil Castle (which we managed to sneak in last year), or the tool bench to 'build' on. He has now moved into that odd age bracket where gifts he would like fall under gift cards or minimum $100 items, usually for gaming or electronics of some kind (which honestly I just don't get and can't really understand. It's not for lack of trying, it's just seems like there's a lot to understand).
Honestly, it's challenging. I strongly believe in giving people what they ask for but gift cards though functional are not always that exciting. You can't play with it or enjoy it on Christmas day, and that is not all that I want to get him either. I wanted something tangible. We needed to round out his list.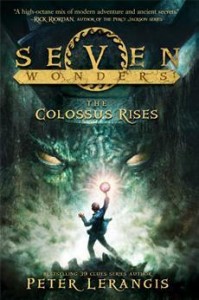 So slowly, slowly I have gone out with him to the stores, shopping, looking, making suggestions and asking if he would like this or that -cause maybe he hadn't thought about it before? As a result, I've managed to get a tangible list, that has a variety of things on it that he would like, in various price ranges (which is great cause my mother had no idea what to get him and like me doesn't want to just do the gaming or gift card thing).
Yes I know, I know this is the age and this is what kids his age are into. But I believe there has to be balance. It's not good to game all the time, nor do anything the same all the time. So yes there are some things on his list that pertain to electronics and video games, but now there are some that are not.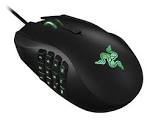 It was interesting though, going out shopping with him as I learned a bit more about gaming and what he's into and why. For instance, he wants a number of specialty add ons to support his gaming, like a new keyboard, special mouse, etc. These are not just any adds on of course and retail starting at $99; he is looking for Razer Kraken Headphones, which provide high quality audio and have a retractable mike, and come in black, green, pink or blue. The Razer Expert Gaming Keyboard and also the Razer Naga Gaming Mouse, oh and don't forget your Gaming Mouse Pad. The neat thing about all of these is that you program them to set them up how you want and to fit your games. It's pretty cool and I can see why he would want these.
He has also asked for a suit. Yes a regular jacket and pants black suit, complete with shirt and tie. Originally inspired by the character Artemis Fowl, young millionaire genius, he first asked for one last year. I wasn't really that keen on it. They were expensive and he'd likely outgrow it in a year, or so that was my reasoning. Besides where would he wear it? But this year, he asked for it again.
Now I know not every young boy his age would be interested in a suit, but I thought it was really cool that he was and since he asked for it 2 years in a row, I felt it was more than a passing fancy. I liked the idea. He still didn't know for sure where he would wear it, but I thought we can create some situations where he would, which could actually be a lot of fun. And I would guess he would create some himself. Besides he just puffed up and looked so proud when he tried it on. Stood a little taller, looked a little more like the young man that he's becoming.
Other things he's asked for (after our shopping adventures) were an alpaca hat (sigh, yes still $100), pyjama pants (at our house it's a tradition onChristmas Eve for everyone to get pyjama's. It makes me smile to see the little boy still present and enjoying the tradition when he is asking for them without being prompted by anyone else). And he's always been an avid reader, so found some new book series that he thought were interesting like Seven Wonders and The Unwanteds, and added those to his list as well.
Once we were done, I was happier. Happy to see that he had a nice variety of things to choose from and that it wasn't all about gaming. Yes still many of the gifts started at $100, but in my mind they were things that I was more comfortable paying that kind of money for. (ha ha interesting how are perception is everything) It also provided some options for others who would like to get him something for Christmas too.
I imagine as he gets older it will get more challenging and expensive. He'll either move more into gaming or perhaps brand name clothes. I may have to remortgage the house or take a second job just to finance Christmas gifts for him – ha ha. But it's ok. I'll continue to take him out around this time and 'see' what's out there. I'll continue to encourage his love of reading and heck if he wants to dress up and asks for more outfits along that line, I'll take a look at that too. I've also considered what I call experience gifts for him, such as laser tag, dog sledding, rock climbing, where we go and do something together, which I know Matthew would really enjoy (and I really enjoy to). But again there's that high price tag thing (dog sledding starts at $159 per person).
I think that for those of us parents who have kids, ok specifically boys, who fall into this age bracket we just do the best we can. Don't dash our kids dreams, but aid in expanding them and showing them options. And taking them out to look can be quite fun. (Also look for sales! and comparative shop! (especially with Black Friday around the corner. Electronics are usually a big sale item on Black Friday. Plus I came home and checked out Amazon for all those Razer products he's asking for and they were at least $20 cheaper than what we saw them for at The Source).
There's ways to do it and there's ways to make it work for everyone (and at a price you're comfortable with). So if you have a young boy who falls in this category of 'games and gift cards' this Christmas and you want more, I hope these ideas get you started, save you some dollars, and give you a variety of options. The important thing is is to figure out what your kid is into and go with that. If you check things out a little, you'll discover that may not be just the one thing they're telling you about. Best of luck!