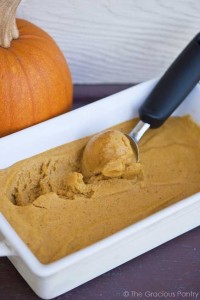 With Thanksgiving approaching I always like to post a new recipe to add to your pumpkin feast – oh did I say pumpkin? I mean Thanksgiving feast. If you have been a reader of mine for the past couple years you will know how much I like, no love, pumpkin, and that I am always on the lookout for pumpkin recipes of all kinds. Pumpkin pie, pumpkin cheesecake, pumpkin lattes are all ones that I have found, tried and enjoyed so far. But I also love pumpkin muffins and last fall found a fabulous recipe for a pumpkin martini! (oh yes I will post that one soon)
My other love is ice cream, and going dairy free was not easy in that respect (peppermint ice cream is my absolute favorite!). But in my transition I have found some great recipes for ice cream that I can make at home and are very yummy. From orange avocado sorbet to good old fashioned chocolate, I have been very satisfied with these discoveries and now no longer feel denied at having to eliminate dairy from my diet (because honestly if I fall off the wagon, I may enjoy my delectable delight in the moment, but I feel so sick after, seriously just not worth it).
So imagine my delight when I discovered this recipe for Pumpkin Ice Cream! Two of my absolute favorite things in one combination. And super super easy to make. It's easy to do with the kids too as you literally put all the ingredients in the blender, mix it and freeze, that's it. The hardest part is waiting for it to freeze so that you can enjoy it.
Of course, it was a huge success with the kids and D'Wayne, and D'Wayne's Mom. Luke and Chloe were asking for some daily until it was gone, which was really only about 3 or 4 days tops. Chloe was even asking for it after breakfast for mid morning snack! which honestly with what's in it would have been fine, but I delayed her to afternoon snack and felt a little better about that.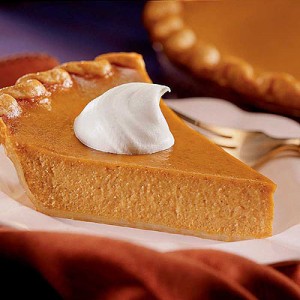 It's also great if you're in a pinch for a quick dessert you can whip this up and it'll be ready in no time! Quick, easy and yummy, no one will complain about only having ice cream for dessert on Thanksgiving. Mind you, you could serve pumpkin pie with pumpkin ice cream on top….now we're talking!!
However and whenever you decide to enjoy your pumpkin ice cream this fall, whether it be a part of your Thanksgiving dinner or simply a snack for another time, you'll enjoy this quick and easy recipe, full of good nutritious foods and taste galore.
Pumpkin Ice Cream
4 bananas
1 c. pumpkin
1 ½ tsp. pumpkin pie spice
4 tbsp. pure maple syrup
Blend together. Freeze.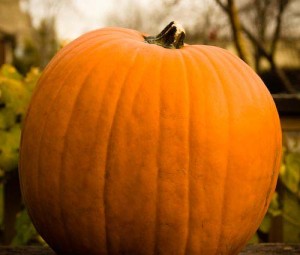 What are your favorite pumpkin recipes? Cause you know…I am always on the lookout for more delicious ways to use pumpkin 🙂