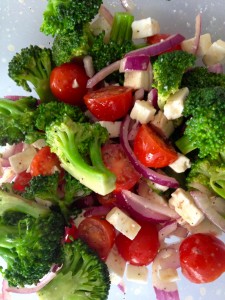 One of the things I love about summer (I know it's not quite summer yet, but it's on my mind), is all the comings and goings, the possibilities and options of places to go and see and explore. There is so much to do that you can easily be gone all day everyday if you chose to.
I love taking the kids out whether it be to the zoo, Heritage Park or checking out a new park in the city. One of the challenges and things I really don't enjoy so much, is packing lunch for the day. Snacks are easy enough but I find that peanut butter sandwiches are only exciting for so long and then we need something new. I also like things that are ready to grab and go so packing lunch takes no time at all. I also like variety; so salads, things with vegetables and different flavours and textures. Makes the trip more enjoyable cause you're looking forward to lunch, and life more exciting!
So I usually prepare ahead of time and freeze, muffins and cookies to take or other meals that are easy to make ahead and just grab the day of. That's why I was very excited when I discovered this broccoli salad recipe. It's fresh, crisp, has a zippy flavour and is lovely on a summer day. Plus I love feta cheese! and though I am dairy free, I discovered that goat feta is ok for me as it is not considered dairy as it does not come from a cow. (And if it makes a difference to you make sure you check the label when you are buying it – I had no idea that you could have cow feta until someone pointed it out to me, I just assumed they were all goat). Which I say thank God to that! Cause I love feta!
Crunchy Broccoli and Feta Salad
1 bunch broccoli
2 tbsp olive oil
2 tbsp wine vinegar
2 tsp dijon mustard
1 clove garlic, minced
1/4 tsp. each sea salt and pepper
1 cup crumbled feta cheese (I use goat feta as it is considered a non-dairy because it does not come from a cow)
1 cup grape or cherry tomatoes, halved
1/2 c. red onion, very thinly sliced
Cut broccoli into florets. Peel and cut stems into 1/4″ thick slices.
Pour enough water into saucepan to come 1″ up side and bring to a boil. Place broccoli in steamer basket in saucepan; cover and steam until bright green but still crisp – about 1 minute. (Do not overcook! I have made the mistake a couple of times of leaving it too long and ended up with mushy broccoli and it does not taste so good in the salad. One minute is really all you need). Drain water.
In a large bowl, whisk together oil, vinegar, mustard, garlic, salt and pepper. Add broccoli, feta, tomatoes and onion. Toss to coat.
Can be made a head and refrigerated.