It's been over a year now since we have completely eliminated sugar from our home. We did so because our oldest son, Matthew required it. We found that the effects of sugar on his body were too extreme, leaving him moody, angry and disruptive and it was also affecting his sleep at night. He would go to bed at a reasonable time, and I know it was reasonable because I checked around with other parents and experts, and it would take him almost an hour or more to fall asleep at night. Now as an adult I find it very frustrating when I go to bed and it takes me a while to fall asleep. I can only imagine my son's frustrations around this.
It was a huge learning curve discovering what I could use instead of sugar and products that did not contain it. Because as we began our journey we discovered very quickly that sugar is in almost everything.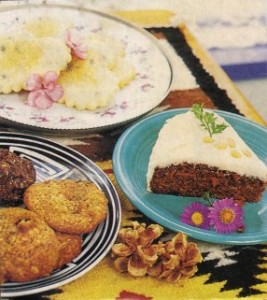 The biggest challenge was finding yummy alternatives for Matthew that equated to what the other kids were having, and all the foods that he enjoyed and was used to, such as chocolate, cake, pies and muffins. With diligence I rolled up my sleeves and have been able to find replacements for all these things, as you have seen with some of the recipes on my blog in previous posts. It was just a matter of learning what the natural sugar substitutes were that he could have and how to easily substitute them in a recipe. Once I started looking I found that there were many to choose from and I had a lot of them already in my home.
Here is what I have learned/ discovered to be great substitutes for sugar in recipes. What you choose as the substitute will depend on your recipe as well as personal preference. Many of these natural sweeteners also have great health benefits as well, such as being rich in vitamins and minerals or aiding in the prevention of certain ailments and diseases.
Honey -choose a honey that is local to you. It has been shown that local honey provides immunity for you against environmental illnesses because the bees are local to your area. Honey has many other health benefits as well such as being a natural energy booster and remedy for many ailments. I use honey as a sugar substitute in crumble and muffins as well as in my bread recipes.
Agave nectar – simply the nectar from the agave plant. Make sure you get a good quality brand as some agaves are more processed with more additives. Ojio agave by Ulitmate Superfoods is a good quality one. When substituting agave for sugar use 3/4 to 1/2 the amount as agave is 25% sweeter than sugar. You also reduce your liquids in your recipe because the agave is a liquid itself, by 1/4 cup. Agave is great in anything but I use it mostly in cakes, muffins and pies.
Maple syrup – use 100% pure. If you are using the processed kind then it is not a natural sweetener and you might as well use sugar. This is great in icing, marinades and glazes.
Stevia – is a strong leaf powder that is very sweet, also found in a liquid form. It is considerably sweeter than sugar so you use 1 tsp. stevia to 1 cup of sugar when substituting. It also has many health benefits such as reduced blood pressure and aids in digestion. Stevia is great in cakes and muffins, but also for your coffee, tea, or to sweeten other drinks.
Coconut sugar -comes from the nectar of the flowers of a coconut tree, and is available in a granulated or liquid form. Rich in vitamins such as potassium, zinc and iron. Coconut sugar is great because it melts like brown sugar, so I find that this works well in crumbles, on oatmeal or things like apple cinnamons when you want to create a syrupy texture.
Date sugar -is made from dried dates and adds a rich sweetness to recipes. It does not melt or dissolve in liquids. When using date sugar substitute 2/3 cup to 1 cup of the sugar, as it is sweeter than sugar. I use date sugar in some bread recipes, muffins, pancakes or waffles.
Yacon syrup -sweetener extracted from the roots of the yacon plant. Some of yacon's health qualities are strengthening the immune system and calcium absorption. Use 3/4 cup of yacon to 1 cup of sugar.
Barley Malt – is a wonderful replacement for molasses and is made from sprouted or malted barley. I use this in some cookie recipes, and my homemade baked beans. Yum!
Coconut nectar – naturally sweet, nutrient rich "sap" from coconut tree blossoms. High in amino acids, minerals and vitamin C. It can be used just like agave or maple syrup in recipes instead of sugar. I have only used it so far in cookies and they have turned out delicious!
Fruit is also a great natural sweetener, using apples (applesauce, make sure there is not sugar added) or bananas can add the sweetness you desire.
The best thing to do is experiment with these sweeteners, determine which ones work best in your recipes and which flavors you prefer. It can be fun to experiment in the kitchen as long as you are prepared to 'let it go' if one doesn't turn out so well 🙂 Personally I have had success with my substitutions and if you follow these guidelines you'll have no trouble whatsoever and soon it will become second nature, just like it is for me!