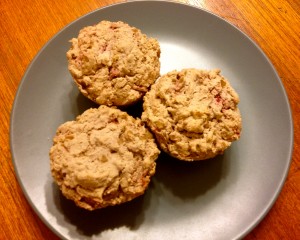 I think I have finally rubbed off on my mother. All these years of me changing my eating (dairy free, sugar free and sometimes though now more often gluten free) and hanging out at her house. She was always very accommodating and ensured the meals met our needs.
But now she has gone off on her own! and is giving me all kinds of new recipes to try. It kick started when she and my Dad did a cleanse this past summer. Mum discovered some fabulous and tasty new recipes that they have now made part of their regular diet. So when they were here visiting recently Mum made a couple of her new favorite gluten free muffin recipes – pumpkin and a fruit one. I say a fruit one because we had yet to decide what kind of fruit it would be. This recipe (below) Mum uses as a base but has experimented using different fruit and nut combinations, like peach pecan, nectarine almond, etc.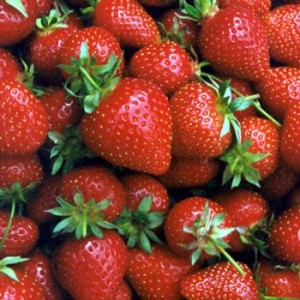 The day she was making the muffins at our place, my daughter Chloe, suggested Mum use strawberries and rhubarb. We just happened to have some rhubarb in the the freezer left over from earlier in the summer when I made a sugar free strawberry rhubarb pie for the first time, and Mum bought some strawberries. Voila! We were set.
Mum was a little unsure how they would turn out but was willing to try the combination. For me, knowing how much I enjoy strawberry rhubarb pie had no doubt that it would be fabulous!
And of course, they were. Fresh and warm out of the oven, all the adults got to try them first, as the kids were all in bed (yay for us!). They were delicious! Moist, tasty and full of flavor. My Mum thought they could use a little more fruit but she prefers lots of fruit in her muffin. I thought it was fine, just our personal preferences.
What I also really like about this recipe is there are no eggs, you use chia seeds as the replacement and I think that is fabulous! Not only do you eliminate the eggs, but now you are adding a superfood. Fantastic!
So whether you are gluten free or not these are an excellent muffin. Give them a try and comment below, letting me know what you think.
Gluten Free Strawberry Rhubarb Muffins
2 c. brown rice flour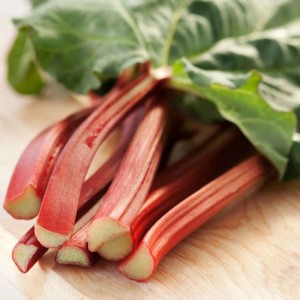 1/2 c. arrowroot powder
1/2 tsp. baking soda
2 tsp. baking powder
1 tsp. cinnamon
1/4 tsp. salt
2 tbsp. chia seeds
3/4 c. warm water
1 c. strawberries
1 c. rhubarb
1/3 c. coconut oil, melted
1/3 c. coconut sugar
1-2 tsp. vanilla
1/2 c. walnuts
In a large bowl combine brown rice flour, arrowroot powder, baking soda, baking powder, cinnamon and salt.
In another medium sized bowl, whisk together chia seeds and water. Mix in strawberries and rhubarb, coconut oil, coconut sugar and vanilla.
Pour wet ingredients over dry and gently mix. Do not over mix. Fold in walnuts.
Line muffin tin with paper liners or grease tin with coconut oil. Spoon batter into each cup. Bake at 350F for about 20-25 minutes.
Enjoy!
Makes 12-15 moist delicious muffins