Well it's official! I can now make anything without sugar in it. When we went sugar free we really struggled at first, having to avoid things that we loved and enjoyed. But it was just going to take time to figure out how to make these things like cakes, cookies, chocolate, etc. without the sugar in it. What were the substitutes? How did you do it? It was a huge learning curve.
I assured Matthew, my oldest son that I would figure it out. Cause one of the things I did not want to happen in going sugar free was for him to feel denied. That he could still have the yummy treats that his friends did, with the difference being healthier, better for you.
Slowly I began to build my reperatoire, cookies, cakes, muffins those were easy. Bread, new sweet treat recipes, chocolate…we were getting there. Matthew was pretty happy too, except for one last thing, marshmallows. There was no substitute in the store to buy and I had no idea what to do to make them.
He reminded me of this when we went camping this summer, mentioning that it would be nice to roast marshmallows… "I know" I said and assured him that I was on a mission; as marshmallows were the only thing that I could not make sugar free but I knew there had to be a way.
A little while back I found this recipe for homemade marshmallows on Facebook and just about died! This was the 'missing link' that I was looking for. The recipe I needed, and it was totally healthy! Sweetened with honey and very easy to make.
So yesterday was the big day. I tried it out and Wow they were stupendeous! They look and taste like an original marshmallow and I don't care how many my kids eat!
Unfortunately the marshmallows had to sit to set, but I let the kids lick the beaters. As you can see Luke and Chloe were thoroughly enjoying it! Attacking the beater with vigor. Matthew has attested that they taste just like regular marshmallows and just in time for our Halloween campfire tomorrow night.
We are also set for camping next summer! S'mores, rice krispie squares and other marshmallow treats here we come!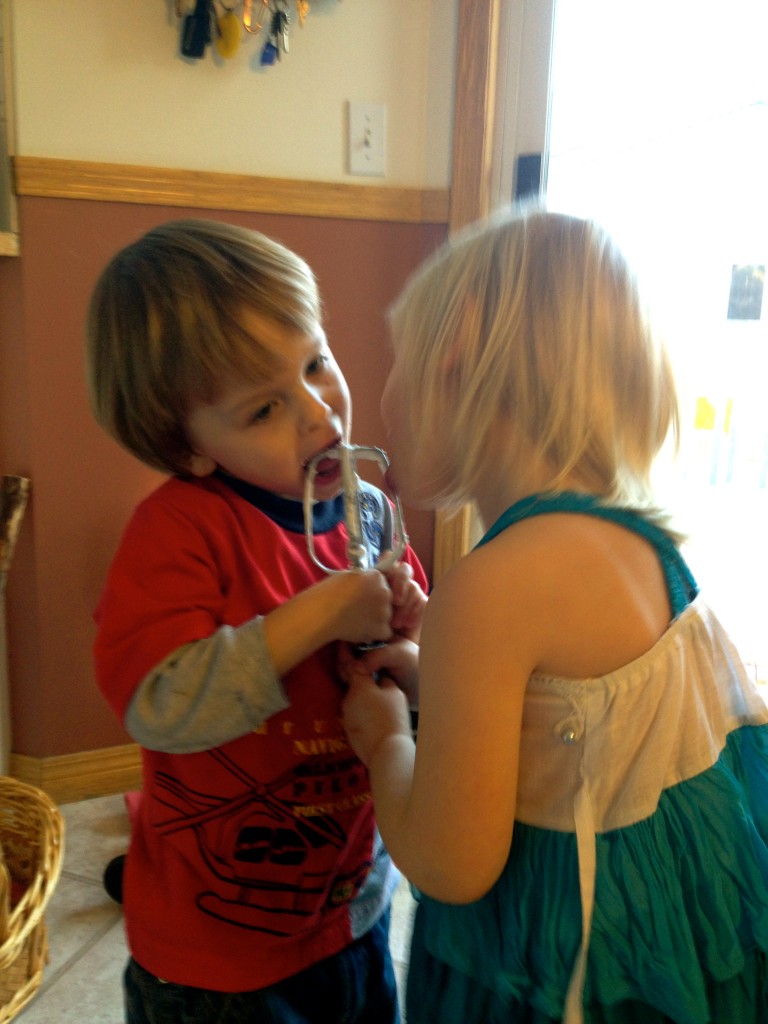 A couple quick tips when making this marshmallow recipe:
When letting it sit to set don't worry about covering it. I made this mistake and ended up losing some because it stuck to the cover. Oops! lesson learned.
When storing them make sure you line the bottom of your container with parchment paper, and layer it with paper in between. Again, they'll stick and they'll peel right off the parchment paper. Don't forget to put one on the top before you put on the lid!
The mixture starts to set quite quickly so have your pan ready to go, and as soon as the soft peaks form, pour it right into the pan. Don't worry about the beaters you can take care of those later 🙂