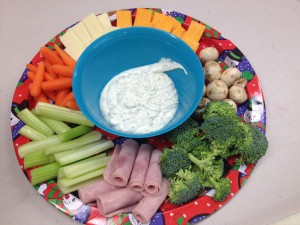 Dips are another great 'tactic' to use when encouraging kids to eat fruits and vegetables that they may not eat otherwise. The challenge is to find a healthy dip for kids, that they like and is not loaded with sugars and other ingredients you want to avoid. Unfortunately a lot of store bought dips have these extras that we don't want.
The good thing is that healthy dips for kids are super easy to make at home and something that the kids can easily participate in making. A quick easy dip is simply a matter of putting the ingredients into a bowl and mixing – seriously less than five minutes!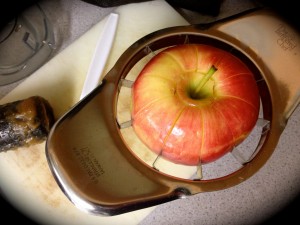 It can be a challenge to find a healthy kids dip that the kids enjoy as their palates are so varied when their young and can change from day to day. There are many ingredients in dips like mayonnaise and sour cream that I did not like myself until I was closer to being an adult, but if your kids eat these already, you're halfway there! And if they don't eat them already introducing it mixed with other ingredients may just be the trick!
In our Mini Chefs class we made two healthy dips for kids, one for vegetables and one for fruit. Knowing that many of the children prefered sweet we made and tasted the veggie dip first (this sets things up for the most success with both dips, always introduce the sweetest last). The kids loved measuring, scooping and mixing all the ingredients, each asking for their turn, making sure not to be left out. We were literally finished in 5 minutes and trying it out. As usual, there were some kids that loved it and some that didn't care for it, but they all tried it. I also provided a variety of vegetables for the kids too as serving a variety of vegetables, not only in texture and taste, but also in color makes it more appealing for them to try.
The fruit dip, which is a caramel dip that I discovered through Nina Manolson at Smokin' Hot Mom, is a fantastic dairy free, sugar free, sweet dip that is fabulous with apples. Of course you can use it with other fruit (pineapple is excellent) but the combination of apple and caramel is so good. When this dip is around at our house I often eat an apple just to have some dip!
Using dates (which have many nutritional benefits) as your sweetener, as well as coconut oil and a few spices, this dip has many nutritional benefits that you will be happy with and the kids will have no idea. Plus it's another easy one, just toss all the ingredients in the blender and mix until smooth. Yum!
Now don't be deterred by the color of this dip, it is supposed to be caramel afterall. When it was ready the kids just dove in and even one of my pickiest eaters loved it! I had to laugh though when I took the leftovers after class to the staff in the office and no one would touch the caramel one because they weren't sure what it was. That is one of the benefits of getting the kids involved in making it, they see what goes into it. Now I understand that this could go the opposite way and because they see what goes in it, they won't even try it, but my experience has been that the majority of time the kids are more willing to try it because they saw what went into it, and they helped make it.
Caramel Dip – great with apples or fruit of choice
1 c. dates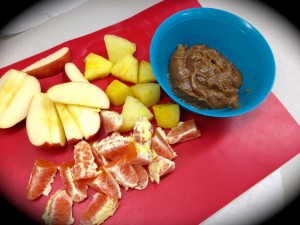 ¼-1/2 c. almond milk (or other non dairy milk of your choice) – start with less milk and add to get the blender moving smoothly and the consistency you want
1 tsp. coconut oil
1 tsp. vanilla
dash of cardamom or 1 drop of Cardamom essential oil
dash of sea salt
Put all ingredients into Vitamix or powerful blender and mix until creamy. Dip apple slices into caramel and enjoy.
Dill Dip – great with veggies and/ or tortilla chips
1/3 c. veganaise (or mayonaise)
1/4 c.  vegan sour cream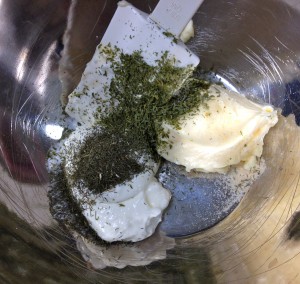 1 tsp. parsley flakes
1/8 tsp. onion powder
1/16 tsp. celery salt
1/16 tsp. salt
1/2 tsp. dill weed
Mix all ingredients in a small bowl. Serve immediately or chill until ready to use.
Recipe can easily be doubled. Makes about 1/2 c. dip
Coming next in Kids Healthy Cooking, Energy Bites! Sticky, easy, messy and lick your fingers good!