One of the things I definitely miss going dairy free is ice cream. A regular staple at my house when growing up; we often had it after supper, asking my parents hopefully if we could have some. Unless we were out, they usually said yes. Knowing that this was one thing I could not give up completely I set out to find some dairy free ice cream recipes.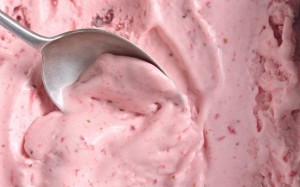 When I first started searching for dairy free ice cream recipes I thought that I would always have to make it in an ice cream maker using some kind of dairy free milk and natural sweetener. But what I have discovered is it can be even simpler than that. In fact it is so easy to make a great creamy, dairy free sugar free ice cream that as soon as you're done reading this post, you'll probably hop up and make some. Five minutes, maybe less, honestly you'll be done.
Not to say that using an ice cream maker and an alternative dairy free milk is not a good option. In fact, I have some super yummy ice cream recipes made with coconut milk, like the peanut butter ice cream, that is so creamy and delicious it is worth the few extra minutes to make it. But sometimes you just want a quick treat. Not too much work and not too much thought being put into it. This is why I like this recipe for a dairy free strawberry banana ice cream. Super simple, super tasty and the only thought you have to put into it is do I have frozen bananas?
Dairy Free Strawberry Banana Ice Cream
This easy dairy free ice cream recipe gives you a nice soft serve ice cream in less than five minutes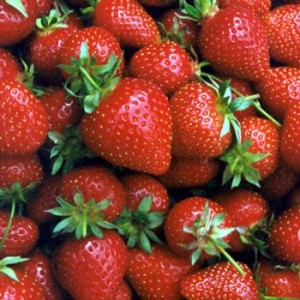 1 frozen banana (*peel banana before putting into freezer)
1 c. frozen strawberries
Put frozen banana and frozen strawberries into Vitamix blender. (If you do not have a Vitamix, a high powered blender of some kind is recommended due to the fruit being frozen and to prevent burning out your blender. If you have a standard blender, just proceed slower or blend fruit in smaller amounts to prevent burnout). Turn Vitamix on starting at low speed and slowly turn up to high. You may need to use tamper to push frozen fruit down to thoroughly mix. Once you have a soft serve consistency ice cream is ready to serve. Scoop into bowls and enjoy!
This dairy free ice cream recipe can also be made with different kinds of fruit, substituting the strawberries for raspberries or mango, etc. We have found though that the banana is a key part of the recipe in order to get that nice ice cream consistency and should always be present.
This is also a great recipe to make with kids as it is super easy for them to help with by putting the fruit into the blender or turning it on under the direction of an adult. It's perfect for a hot summer day when you want a yummy cool treat and super quick to make. With just a little pre planning by having frozen fruit ready in the freezer you can literally whip it out in no time!