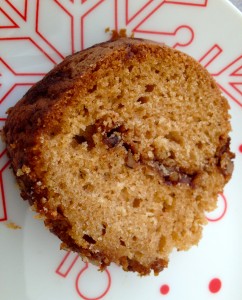 Well I've finally decided to take the plunge! This is the year, the one where I go big or go home! For the last couple of years a number of people have been suggesting to me that I write a recipe book. There are lots of books out there on eating gluten free and some dairy free, but very few sugar free and often if they are dairy or gluten free there may still be sugar present.
For a number of reasons I delayed and delayed in doing this, even though I was confident that it would many people would be interested in it and likely be a success. For whatever reason I have decided it's time and am diligently outlining and creating.
Part of the fun in creating is that I am taking my old tried and true family recipes and methodically, one by one, making the appropriate adjustments and trying it out. I am a big believer in making sure it works out before actually sharing it and publishing it for others. It only makes sense to me. Besides my family is enjoying being my guinea pigs and making sure that it tastes good 🙂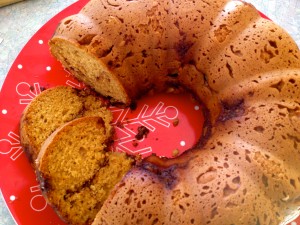 On the weekend I tried out my Mum's coffee cake recipe, which I have always loved, making the appropriate adjustments. I was pleased that it turned out fabulously and to be honest if you had tasted the original and the sugar free one side by side you would not know the difference. I guess that is one advantage I have growing up with these recipes as I know what the originals taste like, so I can compare as to whether the new versions measure up.
Everyone gobbled it up and is now asking for more. But I am onto the next recipe to try…which I have not decided which one yet, but I am sure it'll come to me soon enough. In the meantime if you are looking for a sugar and dairy free coffee cake, I would definitely give this one a try.
Sour Cream Coffee Cake
Batter:
1/2 c. Earth Balance vegan spread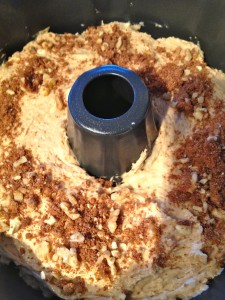 3/4 c. coconut sugar
1 tsp. vanilla
3 eggs
1 c. vegan sour cream
2 c. flour
1 tsp. baking soda
1 tsp. baking powder
1/2 tsp. salt
Topping:
1/2 c. coconut sugar
1/2 c. walnuts, finely chopped
1 tsp. cinnamon
1 tbsp. Earth Balance vegan spread
Mix Earth Balance, coconut sugar, vanilla and eggs. Add vegan sour cream. Mix separately flour, baking powder, baking soda and salt. Add dry ingredients into sour cream mixture.
Spon half batter into well greased bundt pan. Sprinkle half topping over batter. Spoon in rest of batter. Pat firmly with remaining topping.
Bake at 350 F for 45-50 minutes.