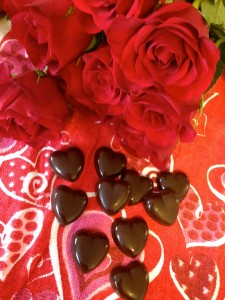 Rich dark chocolate melting in your mouth, delighting the palate as it brings your tastebuds to life and activates natural soothing in the brain, making us feel oh so good.
Chocolate dating back to the Aztecs and Romans, has long since been considered an aphrodisiac, a treat associated with love and romance. Women love it, men crave it. Not only is it a popular gift, but a popular treat as well.
It's no wonder that during the week of Valentine's Day, a holiday long associated with love and romance, 58 million pounds of chocolates are sold, being the third largest holiday in sales of this popular treat (Halloween being first with Easter as the second).
The good news is that chocolate is actually good for you, as it contains fat, produces natural opiates which soothe nerves and make us feel good, as well as natural chemicals that lower your risk of cancer and heart disease (sounding pretty good doesn't it?) Chocolate provides even more health benefits when made with cacao instead of cocoa, both derived from the same bean but processed differently, creating a superfood (cacao) that is rich in vitamins and minerals (getting better and better all the time).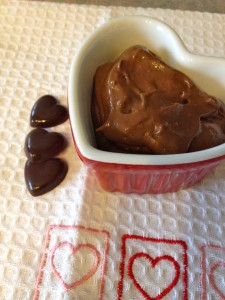 Chocolate is also one of those things that goes with and can be used in just about anything, creating a myriad of delights for the palate to enjoy, a sensation of pleasure and joy in our human experience.
Since I have discovered how to make my own chocolate at home, (ready in about 10 minutes this really is a quick simple and easy way to make chocolate), we have not only been able to enjoy more chocolate in our home, but also enjoy lots of great things around the holidays.
For instance, this Valentine's Day, we will enjoy heart shaped chocolates, Chocolate Dream Pie, Chocolate Truffles and if the spirit moves me, I may even make Chocolate Cupcakes with chocolate icing of course (even better these recipes are sugar free and dairy free). I love doing it up around the holidays and seeing what kind of fun things I can create; and the kids look forward to it!
Making your own chocolate is very easy, all you need is cacao butter, cacao powder, vanilla and natural sweetener of your choice (such as honey, pure maple syrup, etc.) I have a detailed post on how to make chocolate, as well as one on possible additions or variations you could use to flavor or fill your yummy chocolates.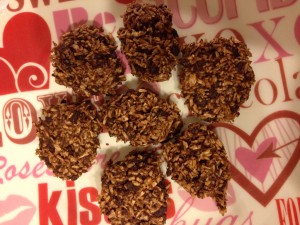 This chocolate mix is also great for making Chocolate Dipped Strawberries (simply dip fresh strawberries in warm melted chocolate before it sets) or using it for Chocolate Fondue.
Other chocolate delights I have discovered, whether it be for Valentine's Day or other, are Chocolate Macaroons (could shape them into little hearts for Valentine's), Chocolate Pudding (one with chia seeds, one simple chocolate), Chocolate Mousse, Chocolate Waffles, Hot Chocolate, Chocolate Smoothies and even Chocolate Marshmallows! And I love that they are all dairy free and naturally sweetened! On holidays, like Valentines, I often have a hard time picking only a few things to make 🙂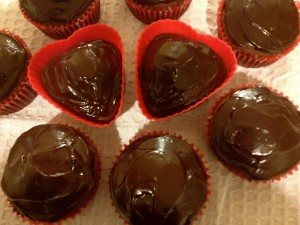 So now you know, you can live guilt free this Valentine's Day and enjoy your chocolate; or you can venture out and make your own for yourself or to share with others (but you may not want to). Of course with anything, regardless of how good it is for you, everything in moderation (I know I just took all the fun out of it – but here's the thing you can make MORE or try a new chocolate recipe, another version of chocolate).
So enjoy your chocolate with a great big smile this Valentine's Day, and if no one gives you any, go get your own, it's ok 🙂
*The majority of these recipes can be found on my blog or I have linked them to the appropriate site for you. Just click on the name and it will take you to the recipe. Enjoy!